PDFCreator Server 2.2 is out
Categories:
Releases
The new version of PDFCreator Server focuses on giving you a quicker overview of features and results. It comes with a new way of optimizing your workflow while making it easier and more neatly to check things like the conversion history and password strength.
Download PDFCreator Server 2.2
More automation through workflow editor
The most important new addition is our workflow editor. It allows you to set a custom order to determine in which order certain actions will be executed. These include the actions that you know from your Profiles under for example Modify, Send and Security. You can easily drag the features in the order that best fits to your requirements. If you would rather continue using the features in the old way, you have the option to disable the workflow editor - although we believe that you won't want to miss out on its benefits once you've tried it out!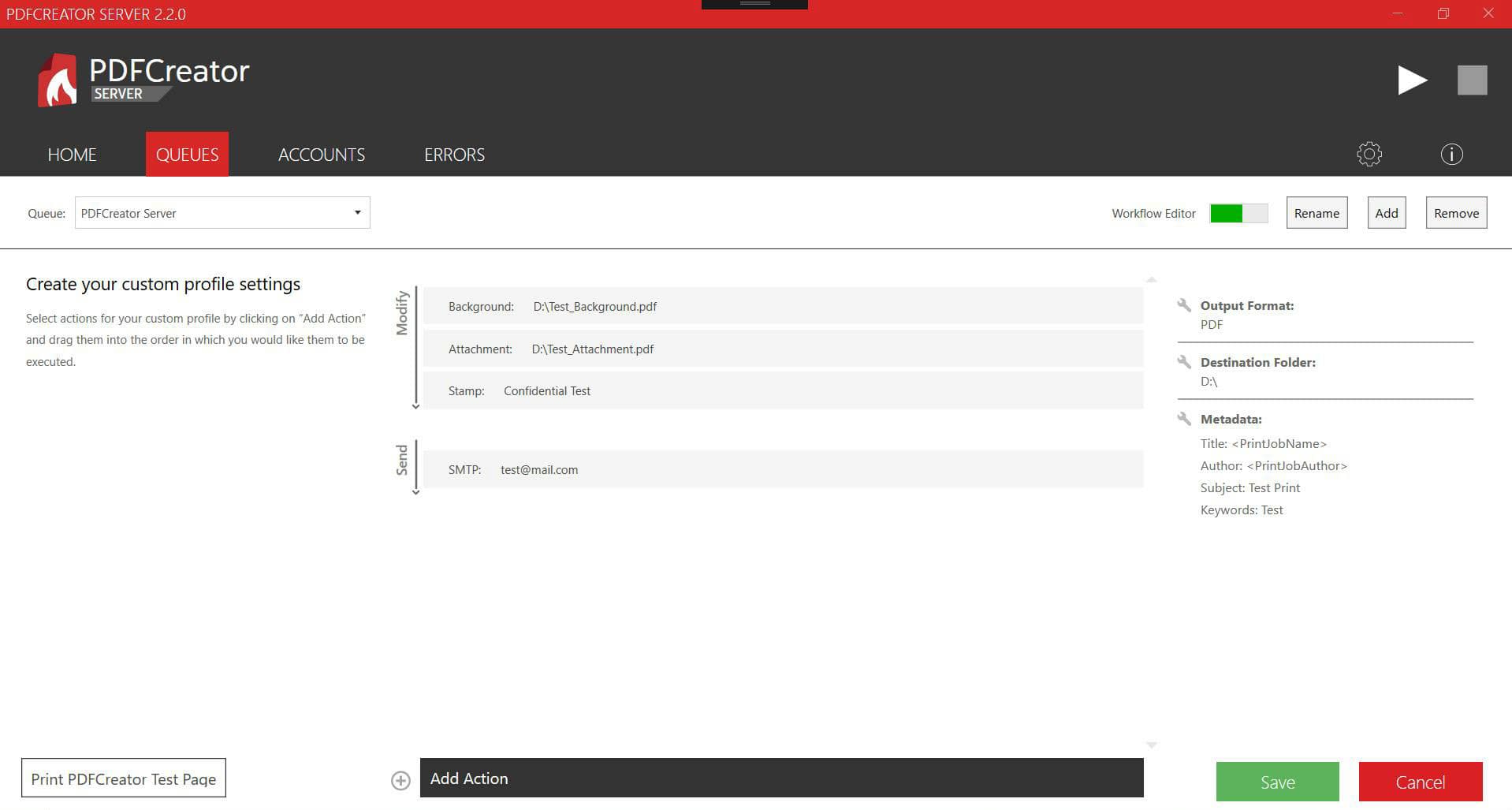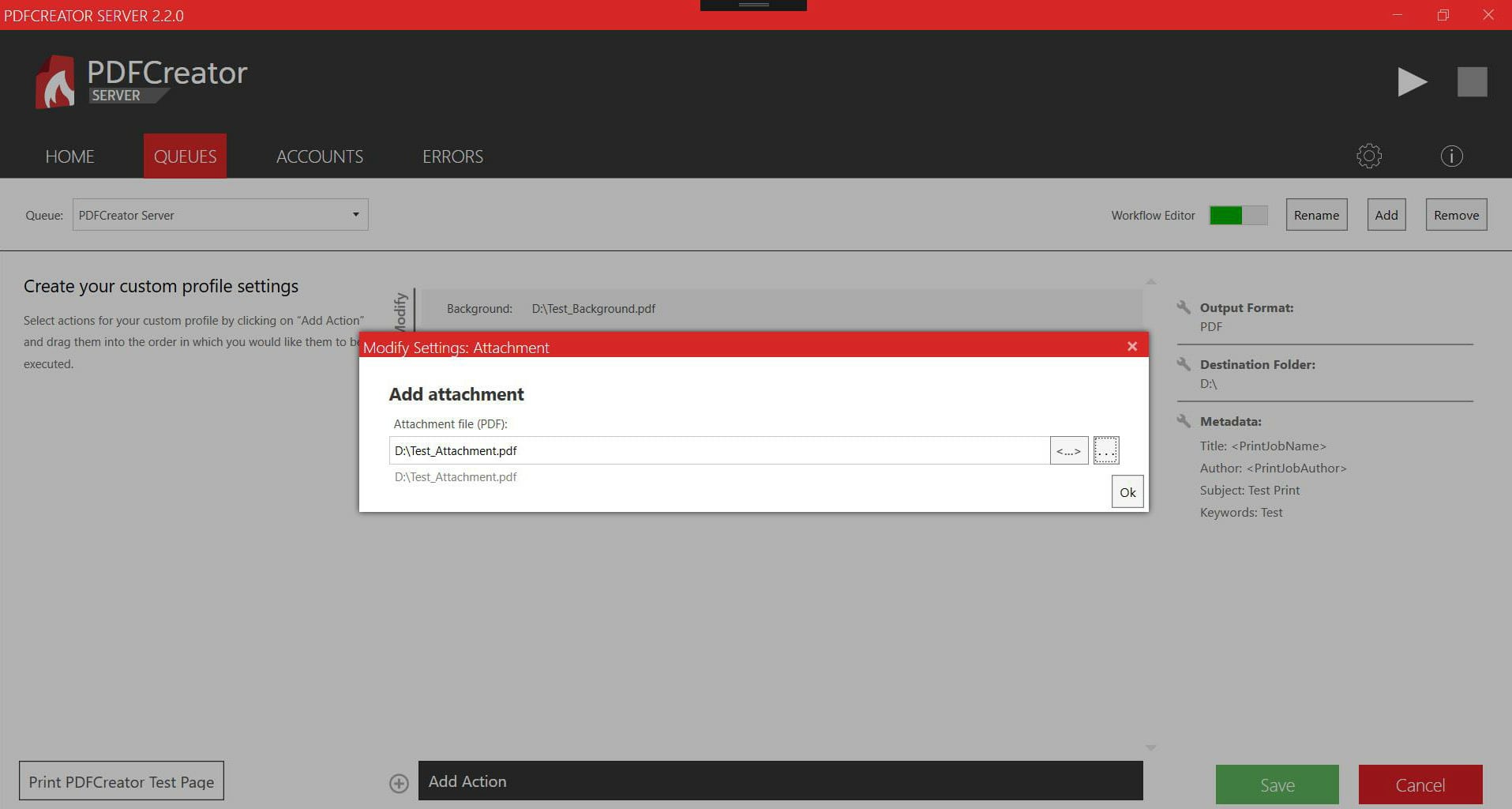 Faster overview of history and password strength
In addition to the list view of the history, there is now a history graph which shows you the number of conversions on a time line. At the same time, we have added a pagination to the server job history. This helps to navigate through the data more easily.
While improving the speed of things we never forget the safety aspect. Therefore, we have implemented a feature that during password creation indicates the password strength.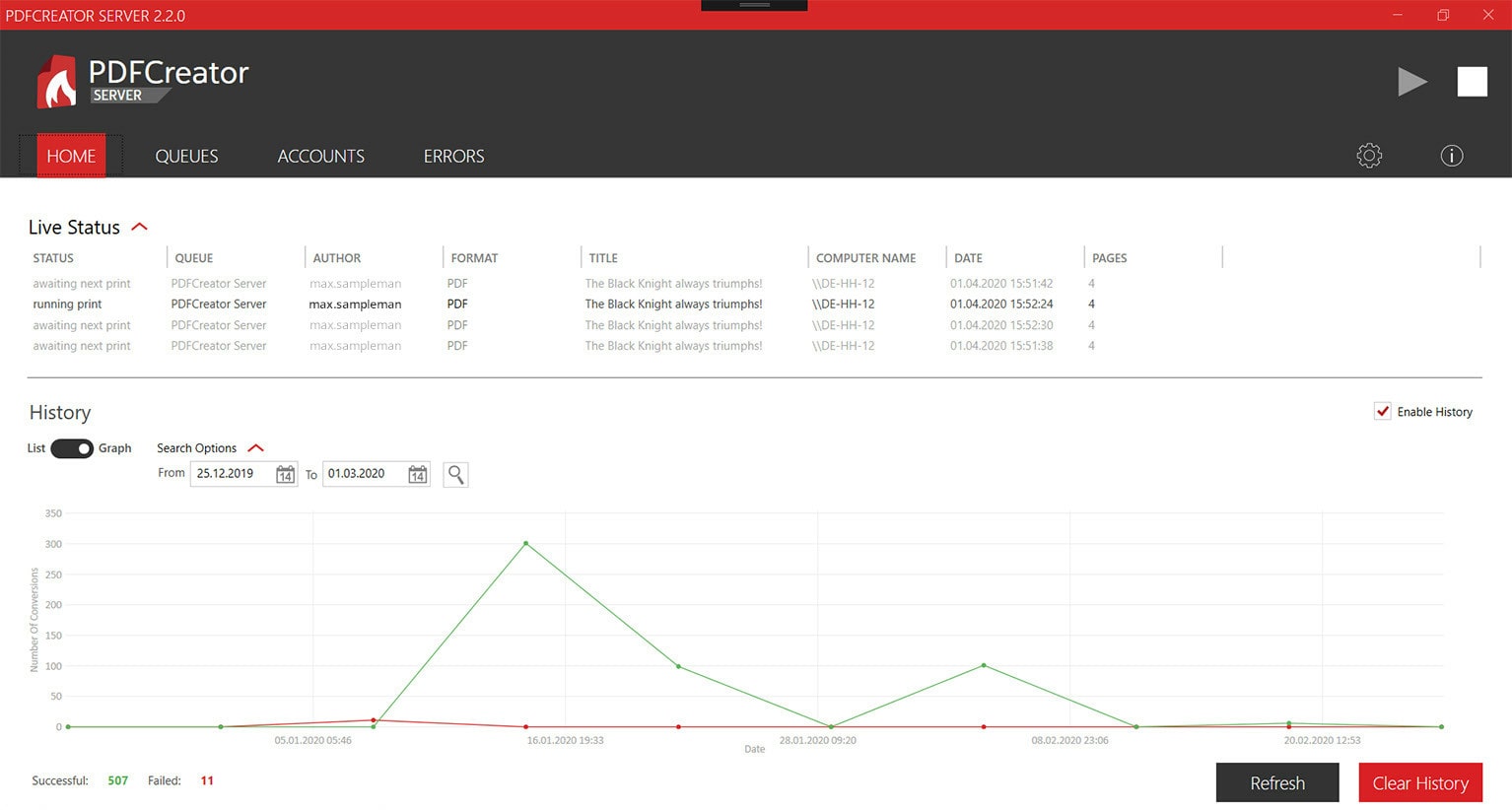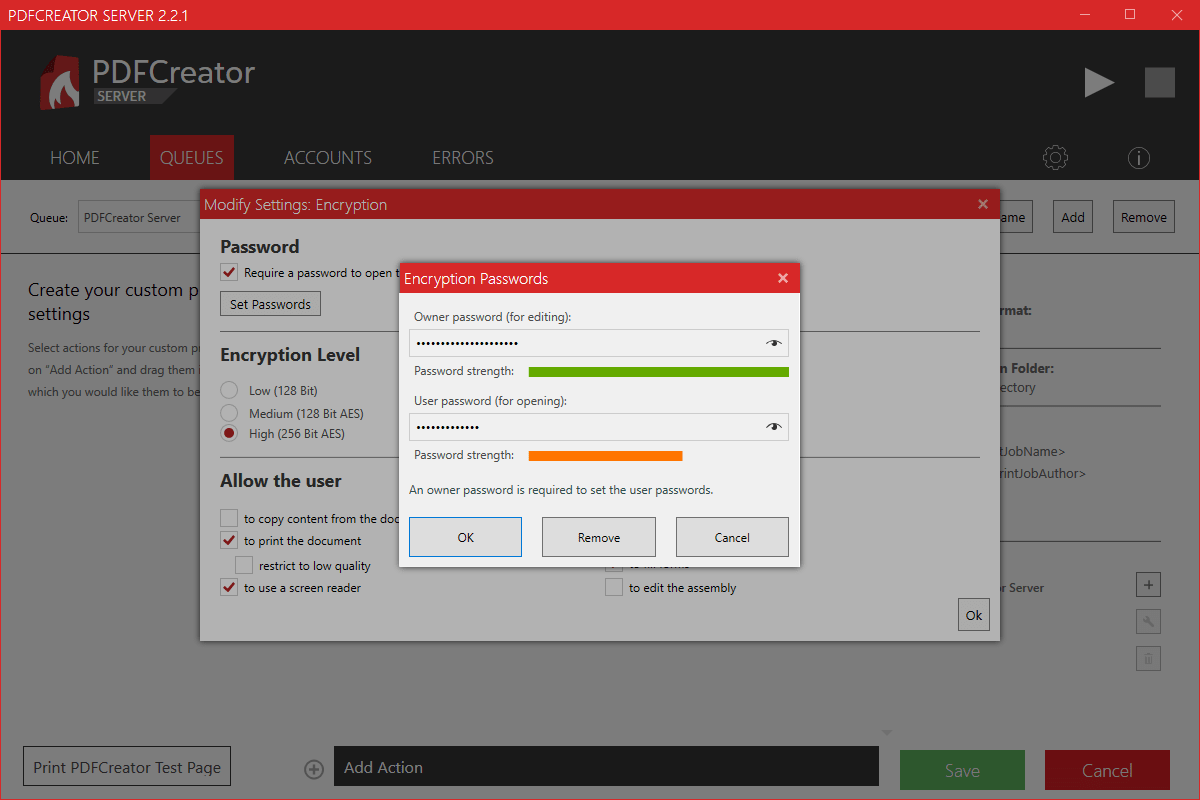 Enhancements
PDFCreator now has a workflow editor to define the order of actions while converting documents
With the support of our translator community the PDFCreator Server UI is now available in multiple languages
Adding backgrounds is now available for all output formats
PDFCreator can now send the whole document to the printer, including added backgrounds or a visible signatures
History graph displaying the amount of conversions within a period of time
PDFCreator now uses Ghostscript 9.50
Resolved issues
Removed a bug that caused the application to crash when a broken font was loaded. The bug occurred while selecting a font for the stamping action.
Fixed an error that could appear when closing the application
Fixed cut off content when printing to paper
Printing a test page will no longer result in a warning that the settings have been changed
Other Changes
For easier understanding, the "script" action was renamed to "run program"
The server job history now has a pagination and and improved