great reasons
to love PDFCreator Professional!

Includes full scope of features, for example higher encryption, multifunctional automisation with e.g. place holders (user tokens).

We fund PDFCreator Free with optional ads but we've also got
an ad-free version for you.

Get support whenever you need it: anyone who's legitimated for priority support will appear highest in our ticket list and gets help from our support team.
Get your PDFCreator Professional now!
for one year *
per workstation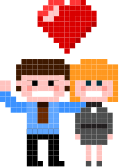 * No subscription, price may vary at checkout due to tax detection and calculation.