HotFolder is an application to be used in combination with PDFCreator. It allows the creation of special folders on any computer. Files added to these folders are automatically converted to PDF or image files using PDFCreator. HotFolder is included in PDFCreator Professional and PDFCreator Terminal Server.
HotFolder lets you automate the use of PDFCreator. All printable files moved into your folder will automatically be printed to PDFCreator and thus converted to PDF or image files. No need to manually start the print jobs anymore! That is especially useful if you have a lot of files to convert. And by using PDFCreator's auto-save functionality they are also automatically saved to a folder of your choice.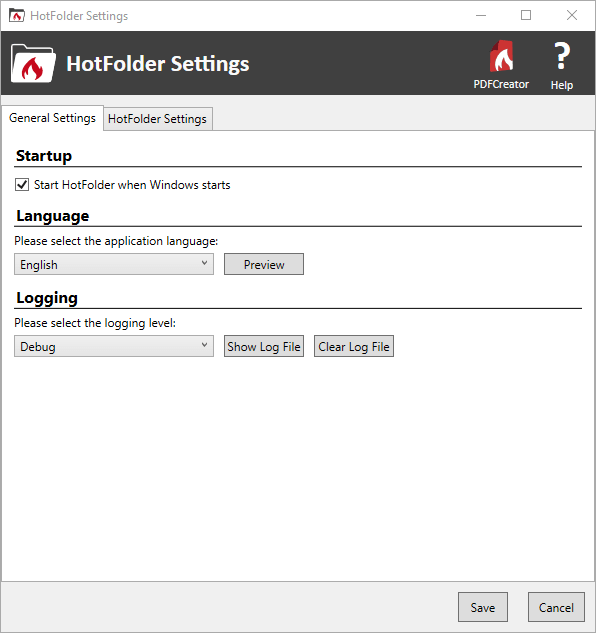 Allows use of all PDFCreator features
When converting files with HotFolder you can of course take advantage of all the awesome PDFCreator features like password protection, digital signatures and many more. And since HotFolder uses PDFCreator to convert files, you can use the settings you already created. Just assign the profile of your choice to the printer HotFolder uses and you are ready to go!
Create several HotFolders with different conversion settings
Want to use different profiles without switching between them? Just assign them to different PDFCreator printers and create a HotFolder for each of them. All your HotFolders will be watched simultaneously.
---
HotFolder is included in PDFCreator Professional
anualmente
por estación de trabajo
Se aplican descuentos por volumen a partir de 25 unidades
Si desea adquirir más de 100 licencias, póngase en contacto con nuestro equipo de ventas

---
La licencia de PDFCreator Professional se basa en una cuota anual por estación de trabajo. La licencia le da derecho a utilizar el software, a recibir las últimas actualizaciones y a obtener asistencia prioritaria por correo electrónico. No es necesario un plan de mantenimiento aparte, ya que las actualizaciones y la asistencia técnica ya están incluidas en la cuota anual de la licencia "todo incluido".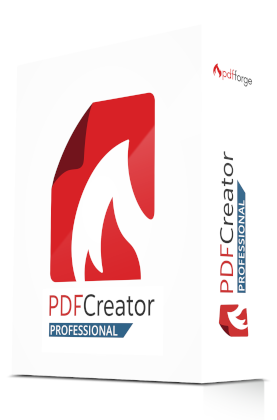 arrow_circle_right
PDFCreator runs on: Windows 10, Windows 8, Windows 7 SP1