How to renew or manage your PDFCreator license
Access to the customer portal
In order to renew or manage your PDFCreator license, you need access to our customer portal.
arrow_circle_right
Tip: Search for 'PDFCreator license' in your e-mails. If you are still not sure which e-mail address you used, you can try to perform this step with 'PDFCreator (your name)'. Please make sure that the name is spelled exactly as you entered it when purchasing PDFCreator.
---
Manage and extend your licenses
After you have logged in to the customer portal, you can extend a license via the feature 'Extend license'. Alternatively, you can click on 'My Licenses' to see your active and inactive licenses, your products and license keys and extend them via 'Extend license.'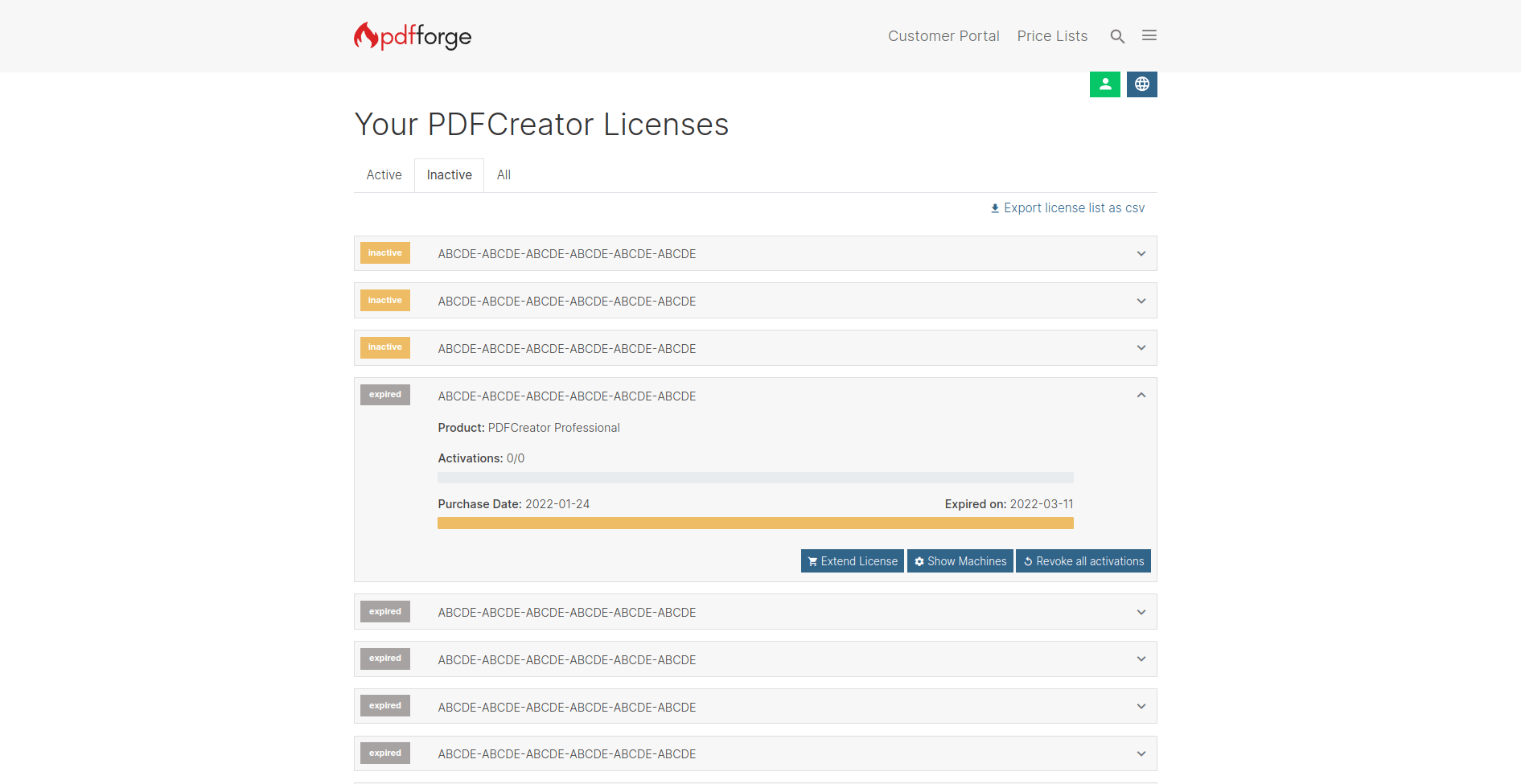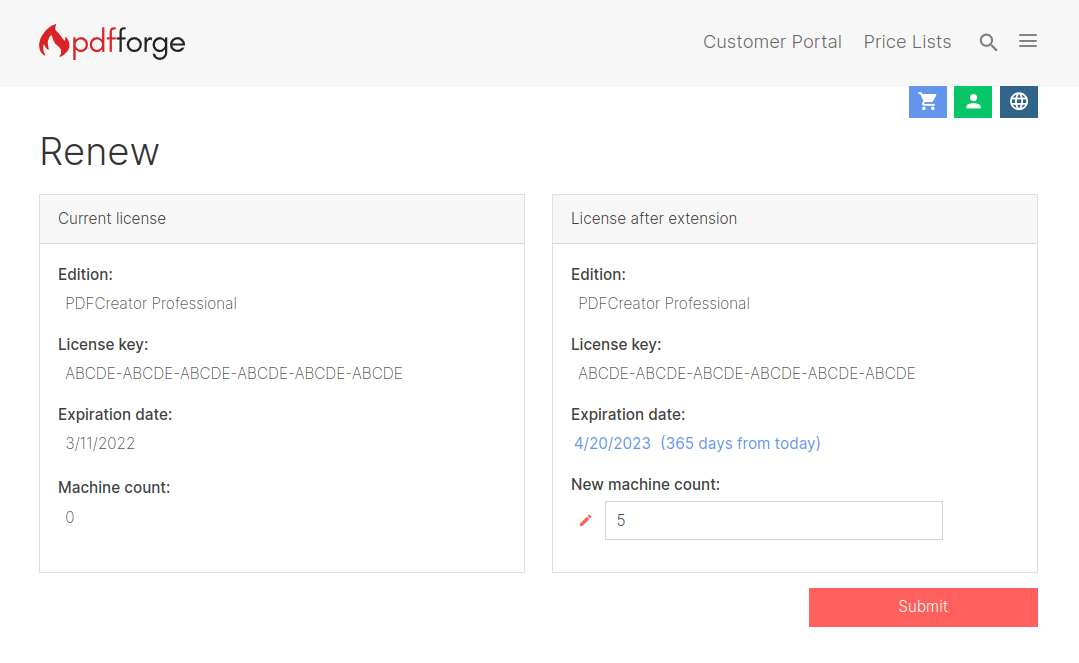 On the next page, click on 'Submit' and you will get an overview that shows you the current expiration date and the new date in case of an extension. If desired, adjust the number of machines and then click on 'Submit'.
---