How does it compare to PDFCreator Professional?
PDFCreator Terminal Server was developed for the use on Windows Servers with installed Remote Desktop Services (Terminal Server) as well as on Citrix Servers.
With PDFCreator Terminal Server you get all the features that are included in PDFCreator Professional. On top you have the freedom to use this solution for an unlimited number of users. The license fee is paid per server, not per user.
Terminal Server load balancing will not cause any issues for the license as it is deployed to the machine. Hence users can float between servers without problems. One big strength of PDFCreator Terminal Server is the user session isolation. Print data will not move from one session to another, even if the same user is logged in multiple times.
How does it compare to PDFCreator Free?
Compared to PDFCreator Free, PDFCreator Terminal Server allows the central management of settings via group policies. The deployment can be done with our regular installer or by deploying the MSI through group policies. Like all PDFCreator Business solutions, this edition includes priority support by e-mail.
Licensing of Terminal Server
The licensing is based on a yearly license fee per server. The number of users per server is not restricted. The license entitles you to use the software, receive the latest updates and get priority e-mail support. A separate maintenance plan is not needed as updates and support are already integrated in the yearly all-in-one license fee. To make things easy you only need one license key per terminal server.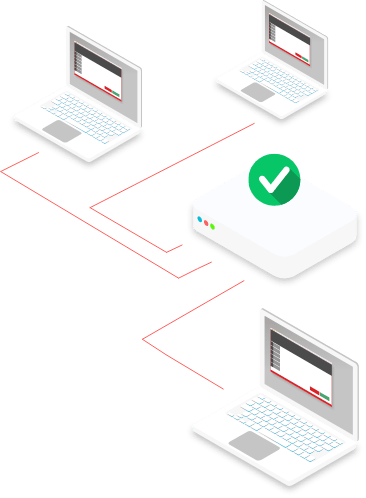 arrow_circle_right
In case you are a reseller and want to redistribute PDFCreator Server please contact our Customer Service Team for a quotation.