The easy way to edit PDF documents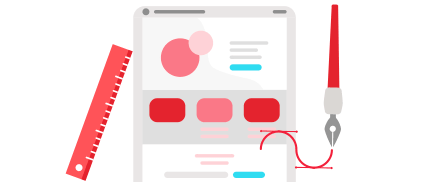 PDF Architect is a PDF viewer and PDF editor that lets you create, view and edit PDF files. It gives you full control over your PDF documents and allows you to adjust them to your requirements.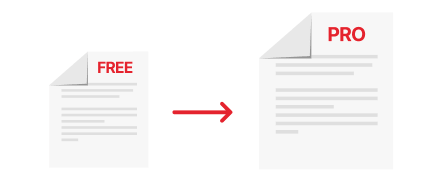 This powerful PDF editing tool grows with your demands. You can start with the basic features and later switch to the next higher plan at an affordable price.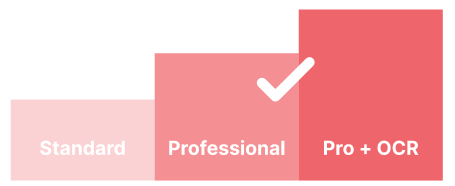 Our PDF editor is available in three different plans that build upon each other: Standard, Professional and Pro+OCR. Find the right solution for you.
If you need help choosing the right plan for our PDF editor, you can compare the plans here
Compare plans
Available modules for our PDF editor PDF Architect
add_box
Create
With the Create feature, you can convert every printable file format to PDF. By choosing to use PDF, you are assured that your file will always look the same and will be compatible with any PDF software no matter what system or software it was created with.
create
Edit PDF
As PDF files become an essential part of your work, you may find that you sometimes need to edit their content with a PDF editor. PDF Architect's powerful Edit feature allows you to edit a PDF directly within your PDF file without the need to export it or copy the content to another format.
Working with multiple documents, particularly if they are all different formats, can be a headache. With the Page feature of our PDF editor, you can merge all the files you are working with into one PDF document making it easier to manage and share. Organize and categorize your PDF files by inserting and customizing page elements as well as other such details into your document.
loop
Convert
Although PDF is one of the most convenient and portable file formats, it is sometimes necessary to not only convert to PDF but also from PDF files to other formats or back to their original format without loss of information. Use our powerful Convert feature to instantly convert your PDF files into several popular file formats, for example you can convert from PDF to Word.
This PDF editor lets you convert your PDF files to:
MS Word (.doc, .docx)
MS Excel (.xls, .xlsx)
HTML viewable in a web browser
Text files (.txt)
Images (.png / .jpeg / .gif / .tif)
textsms
Review/Comment
PDF files are known for their tight format locking abilities, but you can now also review and add notes to work on a document with your peers. The Review/Comment feature is specifically designed to help you collaborate on your documents using the review tools to annotate your PDF files as well as compare two PDF documents.
list_altPDF Forms
When you edit PDF files, PDF forms are a popular feature. With the PDF Forms feature of PDF Architect you can create beautiful, fillable PDF forms from scratch or fill in pre-designed ones as well. Create invoices, survey PDF forms and custom PDF form documents for any need.
httpsSecure
With the vast number of files being e-mailed and shared every day, document security is more important now than ever. Protect and secure your documents digitally with passwords and permission levels with the Secure feature. With our PDF editor you can also sign your PDF documents with a digital signature.
text_format
OCR Advanced
Optical Character Recognition (OCR) is the finishing touch that makes this PDF editor the complete PDF solution. Use our OCR feature to unlock the text in a single document or increase your productivity and use the Batch Recognition feature to simultaneously recognize multiple files.
mobile_screen_share
E-Sign
This service of our PDF editor allows you to prepare, send and track documents for e-signature directly within the application. Our Electronic signature method creates a manifest to archive the signature ceremony. The signature is legally binding and enforceable under applicable EPA and other federal requirements pertaining to electronic signatures. Electronic signatures and records are just as good as their paper equivalents. Therefore, they are subject to the same legal scrutiny and authenticity that applies to any written agreement.
*Note: The E-Sign feature requires a PDF Architect account. You can test this PDF editor for 14 days with a free trial that is automatically activated when you sign up. You can either purchase 10 Packs of e-signatures or use E-Sign on a yearly subscription base.